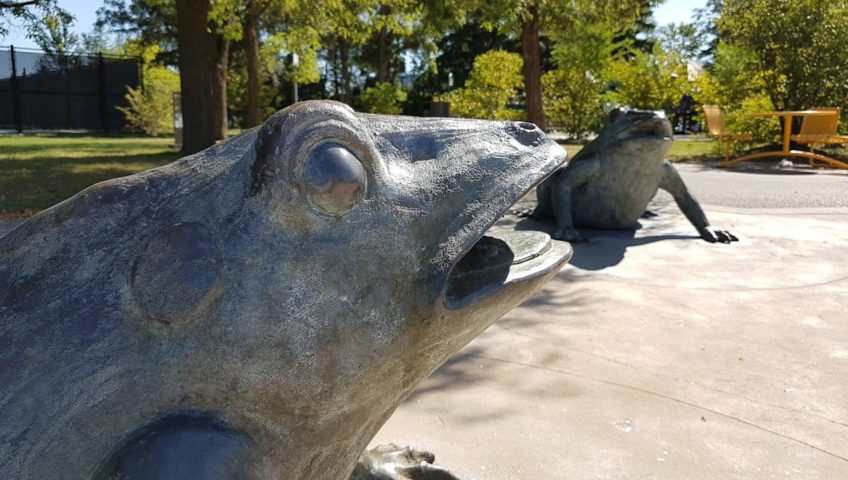 Crosby Park is Richmond Hill's first fully accessible Park redesigned to so everyone can enjoy outdoor recreation. The Park has a Water Play area with a number of features including: a frog pond with water-squirting frogs, spraying cattails, turtles, tadpoles and lily pads; ground geysers and misters; a curved wave dock and a wall of water jets; and a rain wall.
The Playground area is entirely accessible without steps and is one of the largest inclusive playground structures in Ontario. It includes: gently sloping ramps and railings; a rubberized play surface; rubberized and non-rubberized swing courts; accessible swing seats; an elevated sandbox; numerous slides, including a double-width slide that can accommodate a child and caregiver; a tree house; drum tables to play music on; and areas for parents and caregivers to sit.
Crosby Park has many other unique areas including: a Sensory Garden with a variety of annuals, herbs, perennials and grasses; accessible board game tables; Way finding signage; Extra-wide, gently sloping trails; Colourful birdhouses and various artwork displays; areas for birdwatching; and a new entranceway and drop-off area to improve access to Centennial Pool.